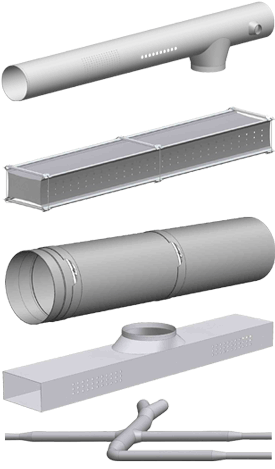 AirWorkx Fabric Duct
Fabric duct benefits: High tear strength and fire resistance, very low fiber shedding, antimicrobial treatment, antistatic, easy to maintain (washable) with durable appearance.
Quiet operation, light weight and easy to install.
Comes in nine default colors, also available in custom colors and with custom logos/branding.
Economical, hygienic, aesthetically pleasing and environmentally friendly.
Designs that meet any requirement, throw or air velocity target.
Call for your estimate today!